welcome to our site!            
Japanese Car Parts
Do you have a junk car taking up valuable space in your driveway? You're not alone. There is nothing more aggravating than the feeling of being stuck with a junk car that is just taking up space on your property. Every day, Aucklanders are stuck with a used car they don't know what to do with. Maybe you've already tried selling it, but nobody wants to buy it. That's where our used car buyers Auckland company comes in. Instead of having to worry about how you're planning to get rid of your unwanted junk car, let the professionals take care of it.
JCP Car Parts: Eco-Friendly Used Car Buyers Auckland
Do you hate looking at that old, beat-up car in your driveway? It's time to get rid of that old stuff and make some cash while you're at it. JCP Car Parts buy used cars Auckland. All your junk car needs can be met at our one-stop shop. Whatever your needs are, we have the right solution for you, whether you want to sell your old car or buy used car parts Auckland. Our process is hassle-free, with no haggling or negotiations involved. You can be assured that your car will be recycled responsibly and efficiently by using our eco-friendly used car buying services.

It won't take us long to get rid of your old car, and we'll give you a good price for it. Our team makes selling used cars in Auckland as simple and easy as possible. Don't waste any more time - get rid of that old Junker now and get some cash in your pocket!

CONTACT US
You can call us at 0800 57 27 87, or email us at info@jcpcarparts.co.nz.
EXPERT STAFF
Our professional & friendly staff will find you the best solution quickly & easily, with hassle-free service.
Low cost
We provide the highest cash offer for your Japanese car on the spot, based on its make, model, year, and condition.
Sell A Junk Car In Minutes! Any Condition
---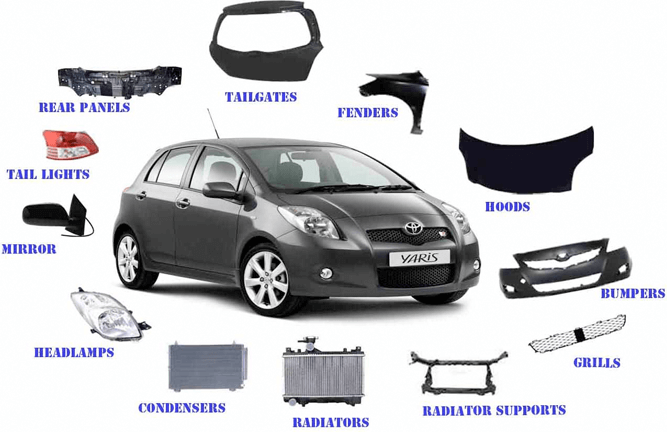 Do you have a rusty old car cluttering up your lawn? How about getting rid of it without any hassle? We make it easy for you to sell your old car in minutes and free up your driveway! No matter what condition your junk car is in, we'll buy it and make sure that it is recycled properly. 
There's no need to take it to a junkyard or wait for a tow truck. We'll come to your location and pick it up within minutes. All you need to do is fill out our online form and accept our offer. Our experienced team will come to your property with the necessary tools and equipment and remove your scrap car quickly and safely. 
Our used car buyers Auckland team understands how valuable your time is, and we endeavor to make the selling process as easy and stress-free as possible. No matter where you are in New Zealand, you can count on us to sell your old car. Our goal is to make sure that you get a fair price for your car, no matter what its condition is. Let's get started, shall we? Sell your old car now and get back to enjoying the extra space!
We Buy Cars Of All Make, Models And Condition
Put an end to that old car that's taking up space in your driveway! No matter what make, model or condition it is, we'll buy it!
That's right – at JCP Car Parts, we don't discriminate. We buy used cars Auckland of all shapes, sizes and conditions. Whether it's a luxury car or a rust bucket, we'll give you cash for your junk car in no time.
We Buy All Major Car Brands - Home Of Cash For Cars
Whenever you need scrap car removal Auckland, we are the ones to call. We can help you with any major brand, whether it's a Honda, Toyota, Hyundai or any other.
We know how it feels to be stuck with an old, used car that you don't want anymore. That's why we offer cash for cars South Auckland - so you don't have to worry about selling your old car or having it take up space in your driveway. No matter what brand or condition your car is in, we accept it. Whatever your vehicle is, our used car buyers Auckland company can take it off your hands.
We Sell & Buy Used Cars Auckland
We are the leading auto parts sales company in Auckland. Our team of highly trained professionals have years of experience in the automotive industry. Our mission is to provide our customers with a hassle-free process when it comes to purchasing Toyota car parts Auckland.
Get The Best Cash For Your Junk Car In Auckland
Junk cars are not just space eaters, but they are also eyesores. It's possible to try and sell it yourself, but why bother? Let us handle it instead?

Regardless of the condition of the car, we buy used cars Auckland. We can ensure that you get the best cash price for your old car, whether you want to scrap it or sell it for scrap. 

We offer you the best cash price for your old Junker so you can say goodbye to your driveway Junker. The team at our company is dedicated to providing an easy and stress-free experience. We look forward to seeing you soon!
Sell Your Old Car Online In Auckland
Getting rid of your clunker is easy with us.  It can be stressful to sell an old car. That's why we simplify it for you. No matter what condition your car is in, we will give you a great price for it. You can count on us to give you the most cash for cars Auckland. 

We also take into account the environment when buying and selling used cars. We make sure that all our vehicles are disposed of in an eco-friendly manner. So if you're looking to buy used cars Auckland, look no further than JCP Car Parts! We guarantee that our prices are fair and that you'll be satisfied with the service you receive.
How Does Sell Your Old Car Process Works?
It's as easy as 1-2-3 to get rid of that eyesore in your driveway! If you're ready to sell your old car, here's what you need to do: 
• Start by contacting JCP Car Parts, New Zealand's premier used car buyers Auckland company. We'll provide you with a hassle-free guaranteed offer for your car and make the entire process smooth and straightforward. 
• Once you've accepted our offer, we will arrange for a convenient time for car removals from your location. 
• We'll pay you cash on the spot and tow away your car free of charge. Best of all, we promise to dispose of the car in an eco-friendly manner.
There you have it – getting rid of your old junk car couldn't be simpler! So why not get in touch with us today and get cash for your car?
Get In Touch Today, For A Hassle-Free Guaranteed Offer!
Are you ready to sell your old car and make some extra money? Let JCP Car Parts' amazing offer tempt you? We provide hassle-free, guaranteed offers for junk cars. We will buy used cars Auckland in any condition. What's the hold up? Call us today to find out how we can help you!
FAQ Section